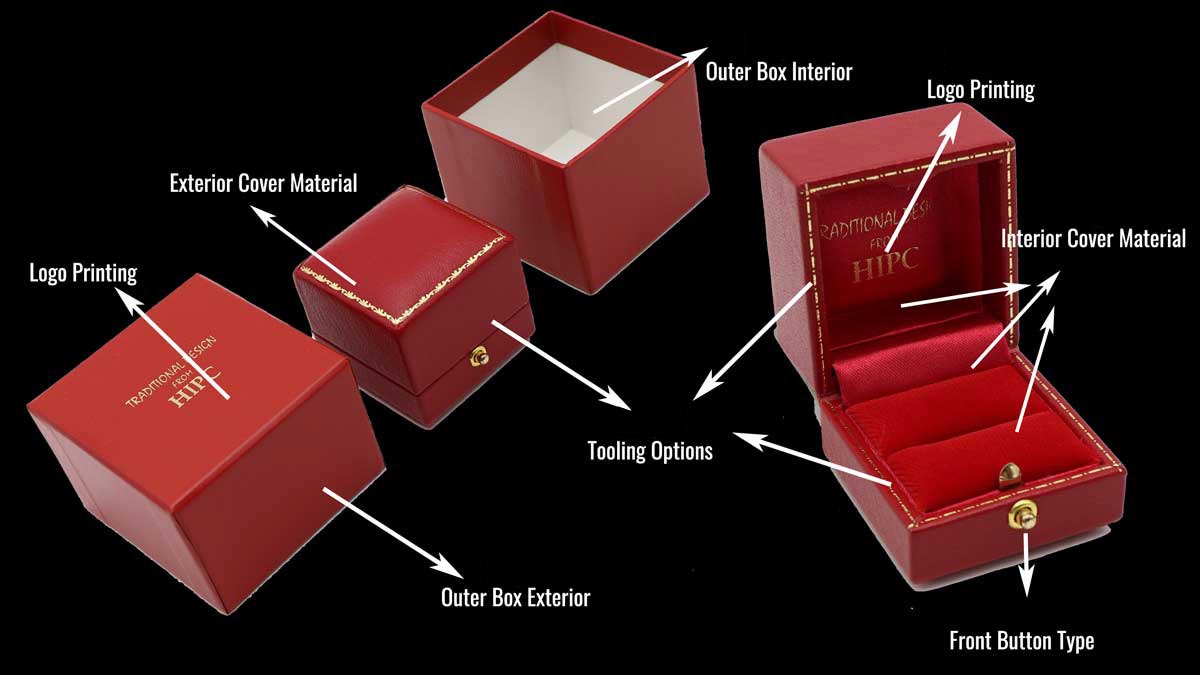 The available customization options for this Bracelet Case are:
A) Outside Cover Material: Currently available Real Leather options will be sent upon request
B/C/D) Tooling Options: Choice of location, colour and design. Blind Emboss (Crease Lines) are possible for outside lid and base side
E) Front button fastener type: Brass, Nickel or Black finish
F) Inside lid top pad, joint & fillet base: Choose any colour from Silk & Satin Material Collection
G) Inside Base Pad: refer to Velvet, Vellux, Moccasin, Chamoislux, Shimmerlux, Ultra Suede, Soft Suede and Faux Suede Material Collections.
H/I) Your logo: choose location (inside lid or outside lid) and select colour
You will be redirected to a form page which allows you to choose all your customization options and receive an exact quotation for the product customized to your liking.