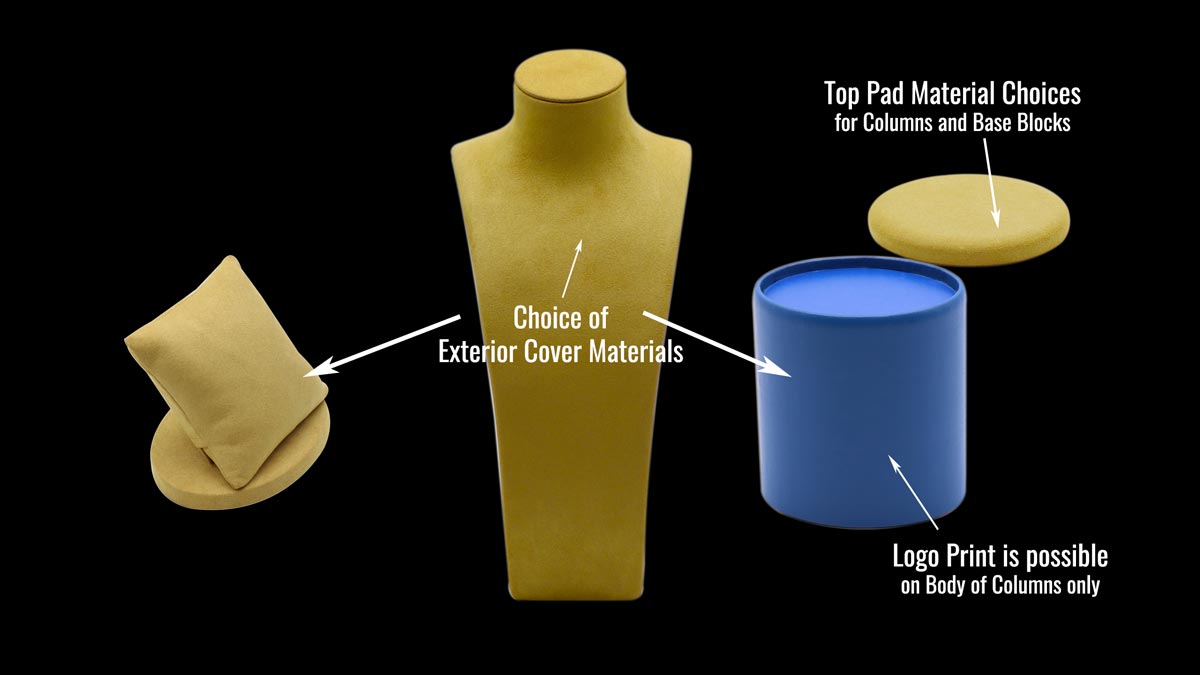 The available customization options for this Necklace Display are:
For the Outside Cover Material of this range of display props you may choose from a selection of high end materials:
-> Leatherlux, Faux Suede, Ultra Suede, Soft Suede, Velvet, Vellux or Moccasin
You will be redirected to a form page which allows you to choose all your customization options and receive an exact quotation for the product customized to your liking.
Request Call Back
Get in contact with our sales team in the UK, USA, New Zealand or Vietnam (Headquarters) to discuss your needs. Just fill out the form and we will contact you shortly.