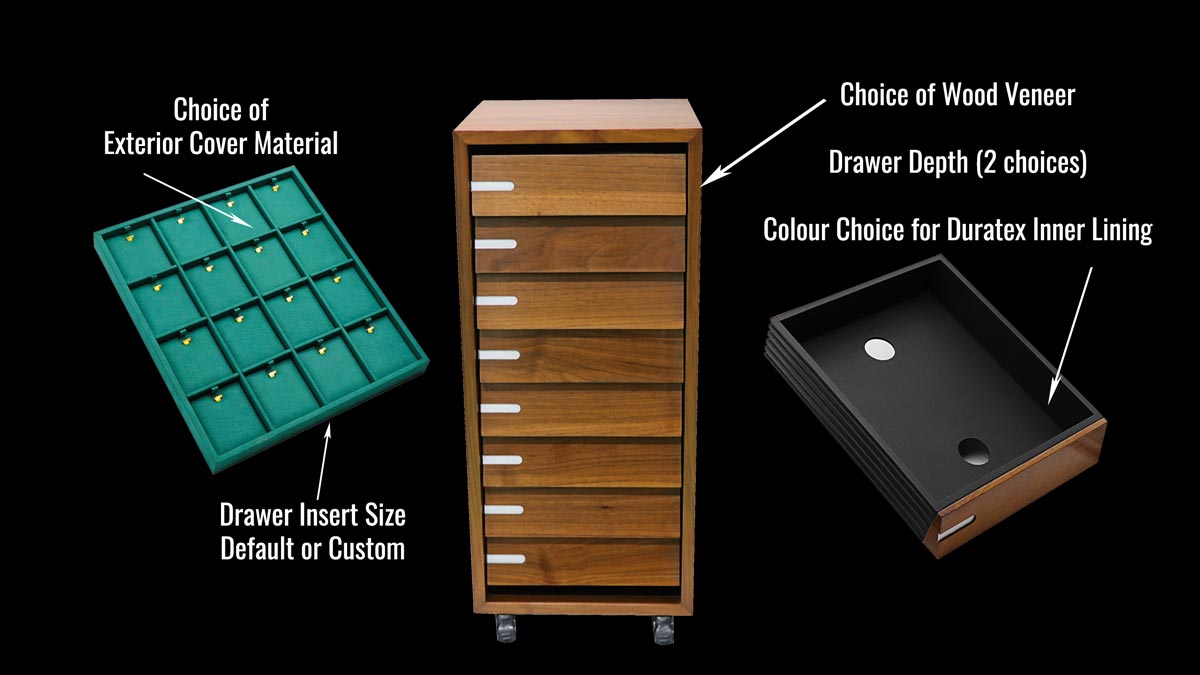 The available customization options for this Drawer Insert are:
-> Outside Cover Material shown on the drawer insert products of this collection is the luxurious Faux Suede Material Swatch; you may also choose a different material like Ultra Suede, Soft Suede, Vellux. Moccasin Materials or request to receive our most current Real Suede skiver.
-> Drawer Insert Size can be requested to fit your existing drawer cabinets should you not choose one of our cabinets.
You will be redirected to a form page which allows you to choose all your customization options and receive an exact quotation for the product customized to your liking.